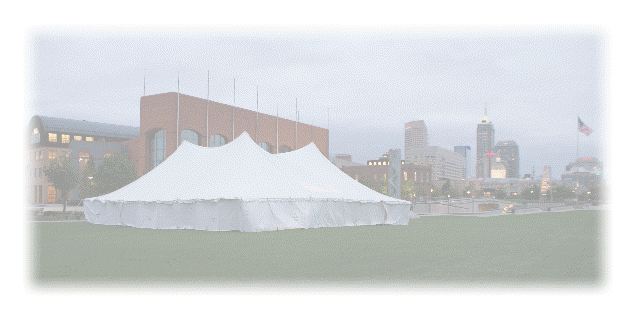 With sizes of our tents ranging up to an 80' x 350' in stock we can

accommodate any large or small event . Frame tents and rope tents

are available.

We can also help you envision your next event with our cad and

rendering software.
Welcome to
Indy Tents
web site.
CALL US ABOUT OUR DICOUNT OFF OUR POSTED PICE LIST.

All utilities need to be marked prior to tent installation.

Call Holey Moley at 1-800-382-5544 or dial 811.
We can be reached at
Indy Tents
5995 East 30th Street Indianapolis, IN 46218
voice (317) 547-5117
toll free 1-800-923-9059